Murder Trial Tonight II - A Gripping and Immersive Jury Experience
Booking at the Adelphi Theatre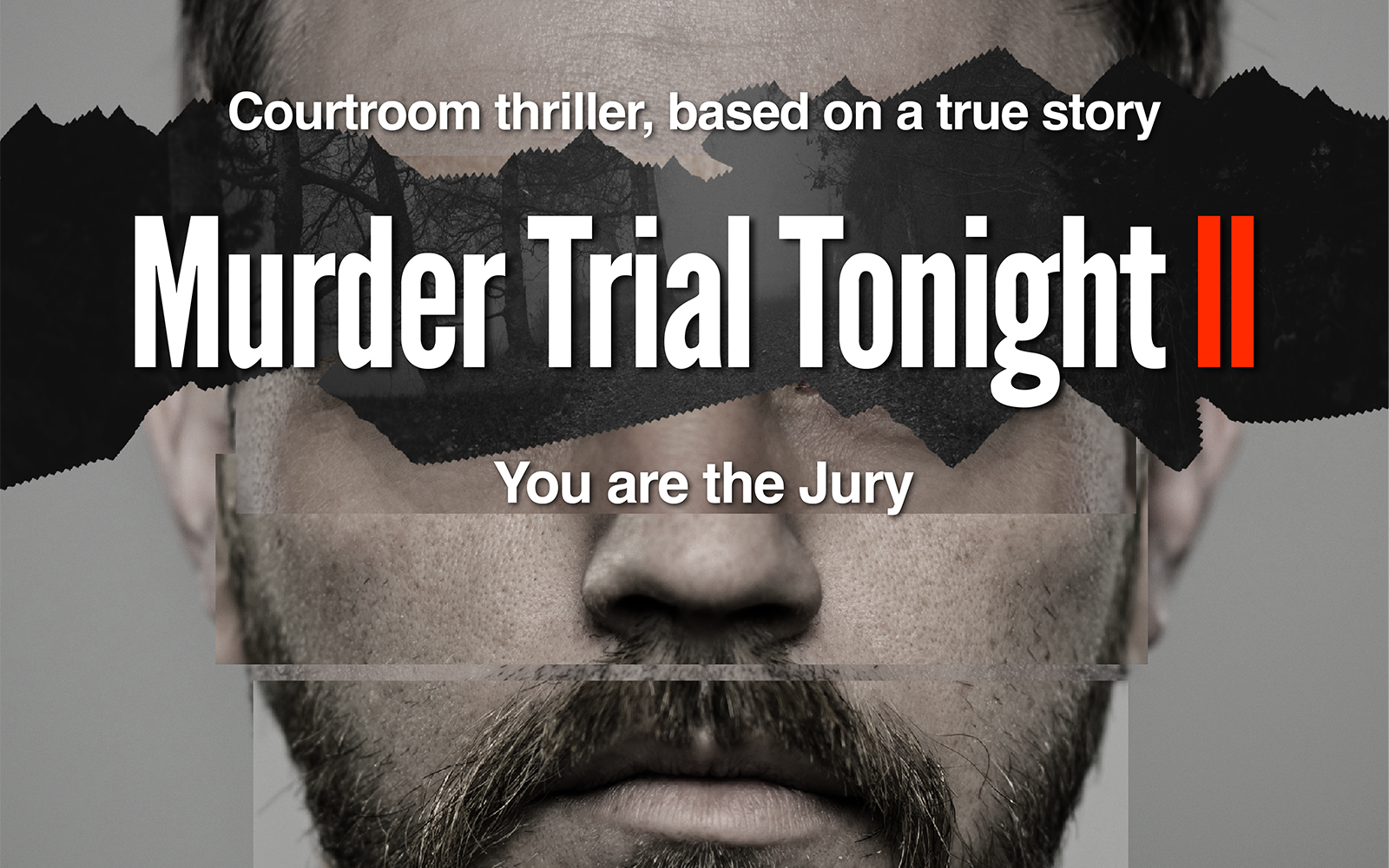 Murder Trial Tonight II - A Gripping and Immersive Jury Experience
Book Tickets
Tigerslane Studios Presents Murder Trial Tonight II – A Gripping and Immersive Jury Experience
Tigerslane Studios is thrilled to announce the launch of their latest production, Murder Trial Tonight II. This unique and captivating immersive theatre experience invites audiences to step into the shoes of a juror and participate in a thrilling murder trial.
In this new case, audiences will delve into the dark and mysterious world of a newly married couple whose anniversary dinner takes a tragic turn. Heather Banks, the protagonist, reports a road rage incident involving a driver of a white transit van and provides a detailed e-fit of their attacker.
Through expert storytelling and immersive staging, Tigerslane Studios creates an unforgettable experience that blurs the lines between reality and fiction. As a member of the jury, you will have full access to all the evidence and testimonies presented in court, giving you the power to decide the fate of the defendant.
Join us for Murder Trial Tonight II and prepare to be captivated by this case. With each twist and turn, you will be faced with the responsibility of determining the defendant's guilt or innocence. Can you handle the pressure?
Book your tickets now and be a part of the gripping world of Murder Trial Tonight II.
Tigerslane Studios invites you to take your seat in the courtroom and witness justice being served or potentially derailed.
EVENT INFORMATION
TICKETS
Prices displayed include an online per ticket booking fee. All prices include a £1.70 restoration levy.


Our range of experiences are perfect for special occasions like birthdays, family celebrations, or a treat for yourself. Simply take a look through our extra-special offers, pick the experience that's perfect for you, and we'll take care of the rest.
The prices below do not include the price of the seat ticket. 

£35 pp
A reserved table in our VIP Bar, with private washroom facilities, available 60 minutes before the show and during the interval.
Two drinks per person, including house wines, beers, single spirit mixers and soft drinks.
Savoury bar snacks and nibbles
AVAILABLE TO BOOK WITH SHOW TICKETS
Pre-show and interval drinks include 2 x 175ml glass of house wine, any beer, single spirit mixer or soft drink. Alcohol can only be served to and consumed by persons aged 18 years and over. Please ask a member of staff for details about any food allergens. See website for full terms and conditions. Please drink responsibly.

Sign Up to Our Mailing List
NEVER MISS A BEAT
Want to be the first to know all things live music, comedy and entertainment? Want to get the latest news, updates and presales? Sign up to our mailing list and never miss a beat.
Plan Your Visit to the Adelphi Theatre
PLAN YOUR VISIT
Why not start planning your day to make sure your time with us at the Adelphi Theatre is as smooth as possible?
Tell your friends about this show