Back to News
The Lowdown with Katherine Jenkins
Posted 10th May 2019
We catch up with Katherine Jenkins ahead of her show at the Adelphi Theatre.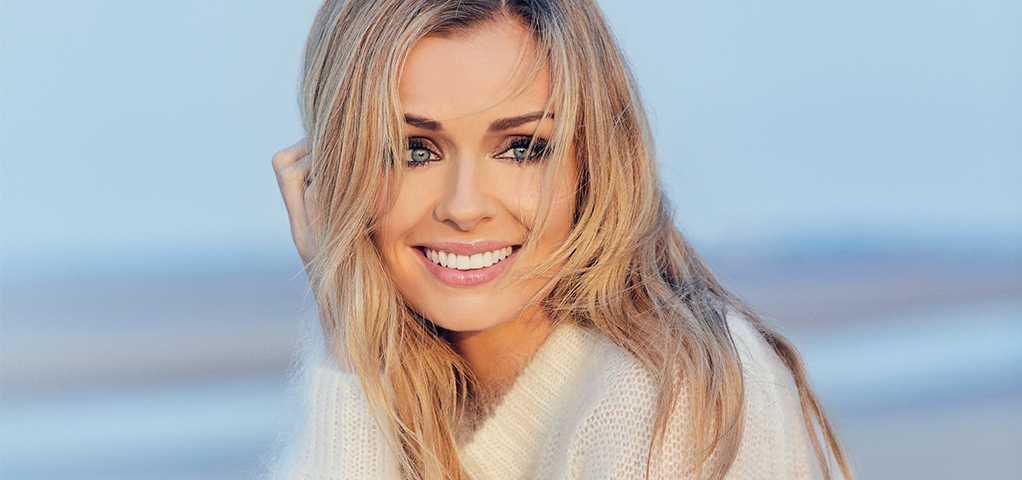 Katherine had fond memories of The London Palladium from an early age.
Katherine Jenkins: When I was seven years old, my mother and father brought me to London to see my first ever musical – Joseph and the Amazing Technicolor Dreamcoat – at The London Palladium. They could only afford tickets right at the back up in the Gods, literally the last row, but I don't think I've ever forgotten the excitement that I felt that night! Performing at The London Palladium has always been a dream come true and I cannot wait to get back on that stage!
Guiding Light marks four years away from music.
KJ: So much had changed in four years and there's so much in my life to be thankful for: I got married and had two children since my last record. I felt very settled, happy and grateful and I thought that was a great sentiment to take into the studio. This album is my most intimate, emotional and personal to date. My inspirations have changed, my motivations have changed and as a result, this album really came from the heart.
Before the release of her new album, Katherine covered Stormzy's Blinded By Your Grace Pt 2, an unexpected choice from the singer.
KJ: I realise that Grime isn't in my usual repertoire! In all seriousness, I liked that the words were clearly spiritual but that you could interpret them in your own way and with your own faith in mind. My version is so far from the original it's almost unrecognisable but it's definitely one of my favourites.
So what can we expect from her show?
KJ: The most popular songs from all of my albums performed with a fantastic live orchestra conducted by Anthony Inglis. My show is An Evening with Katherine Jenkins so it's not just about the music but about anecdotes between songs, dedications and requests from the audience. Plus lots of fun and frocks!
An Evening with Katherine Jenkins is being taken across the country, but how does one relax after a long run of shows? 
KJ: Relax? I have two young children. Ask me again in 18 years!
Coming to the Adelphi Theatre on Tuesday 30 November, get Katherine Jenkins tickets here.