Back to News
Our Be Inspired Nomination - Mr Edwin Shaw
Posted 2nd March 2017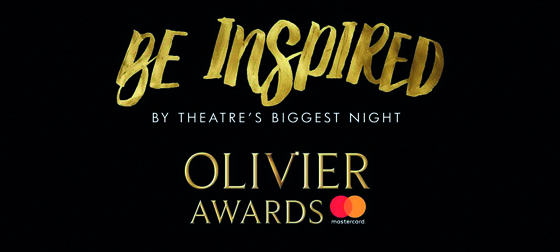 This year the Olivier Awards have asked for nominations for Be Inspired Champions, recognising those who have inspired others with their love and commitment to theatre.
We have nominated Mr Edwin Shaw, a true living legend in the theatre industry. Read more about Mr Shaw's life in theatre and watch our video nomination below.
2017 marks Mr Shaw's 60th year in show-business. He first started his career in 1957 as a 21-year-old box office clerk at the Empire Theatre, Sheffield and quickly became so invaluable to Moss Empires that they insisted he was the only man who could oversee ticket sales for the hugely popular (at the time) Black and White Minstrel show that was due to transfer to the Victoria Palace Theatre, London. In 1968 he moved to the world-famous London Palladium where he really made his mark. As the Box Office Manager for 22 years he was involved in all aspects of the life cycle of the shows and sold out the varied repertoire night after night without a computer in sight, armed with no more than a steely determination, a team of a similar disposition, reams of paper and a mighty stationery cupboard.
'Edwin is a true living legend in the industry, and I'm proud to call him a friend'
He worked with so many of the legendary performers that have graced this stage but his favourites (clearly displaying his extensive and eclectic tastes) include Josephine Baker, Dorothy Squires and The Carpenters with a tale to be told about many more! He also took great pleasure in working with prominent theatrical producers Harold and Maisie Fielding, who brought Hans Anderson, Barnum, Singin' in the Rain and Ziegfeld to this iconic theatre. Respected by all, Edwin still consults for Really Useful Theatres as well as producers across the country. Most recently he has been pivotal in bringing pantomime back to The London Palladium, to great acclaim, for the first time in nearly 30 years.
'A gentleman and a proper legend of this industry!'
He inspires us on a daily basis with his cheery good humour, mischievous anecdotes and total honesty (sometimes when required and sometimes when deserved) but most of all for his genuine love of live entertainment and his desire to share this passion and his knowledge. He's never too busy to offer advice or a friendly ear over a cup of tea and a biscuit (or something stronger) no matter your rung on the ladder or the stage/state of your career.
'Every show and venue, should have an Edwin Shaw as its champion'
As David Pugh and Dafydd Rogers have noted, "he's a golden asset to the great and the good of theatreland, not least because he can smell a hit and unfortunately sometimes a flop!"
Mr Shaw is a true gentleman and a theatre legend – he is certainly our champion and we have our fingers crossed
Watch our video nomination below: