Back to News
New Cast Announced for the Phantom of the Opera
Posted 18th January 2023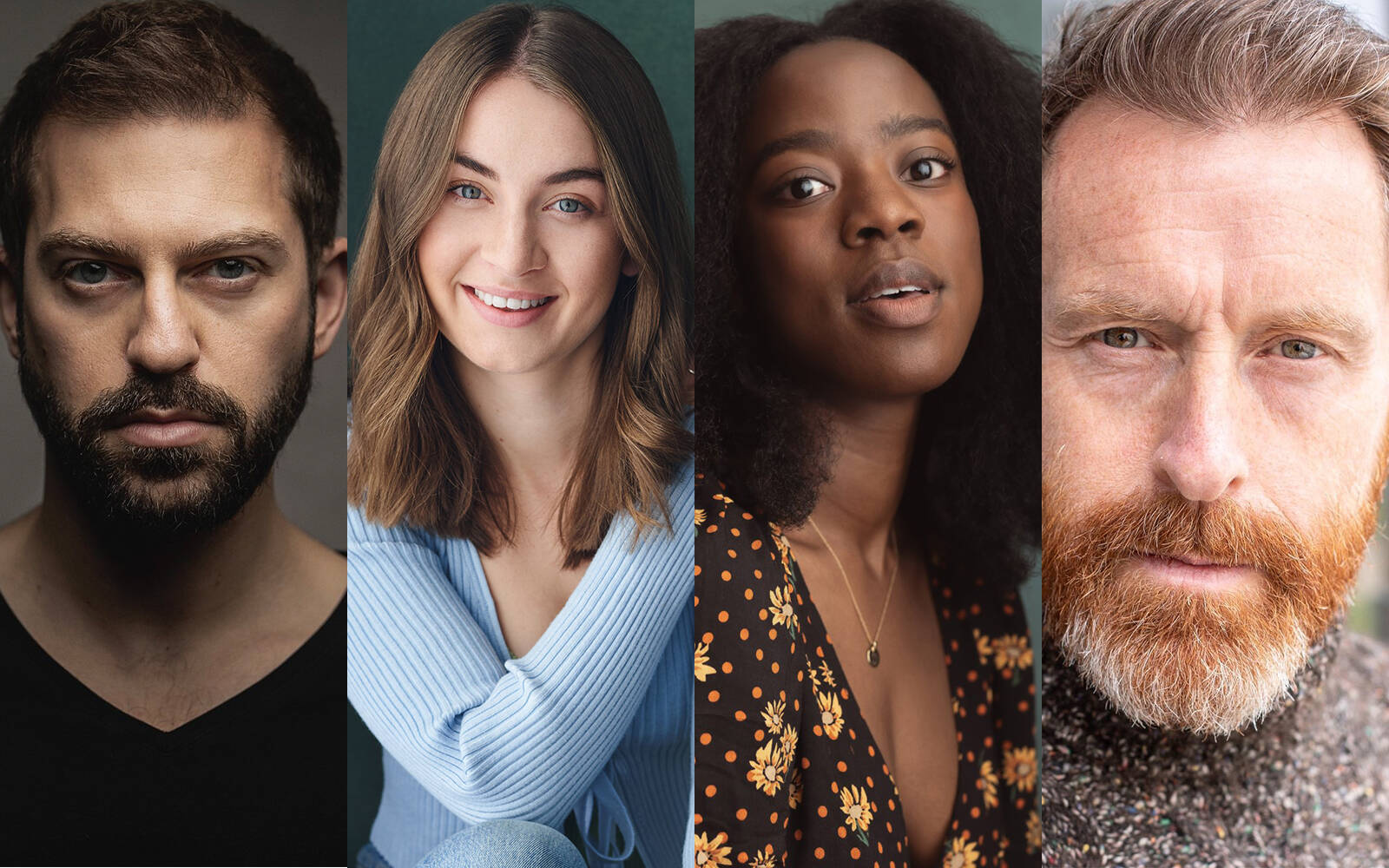 We're excited to announce new casting for our longest running show – The Phantom Of The Opera!
Jon Robyns will join the cast as 'The Phantom' from Monday 3 April 2023. Jon can currently be seen as Jean Valjean in Les Misérables, a role which he has played to great acclaim since the reopening of the new production at the Sondheim Theatre. He recently played King George in Hamilton at the Victoria Palace Theatre. His other West End credits include Huey in Memphis, Adam Nehemiah in Dessa Rose, Galahad in Spamalot, Marius in Les Misérables and Princeton/Rod in Avenue Q.
Holly-Anne Hull steps into the role of 'Christine Daae' from Monday 23 January, having been the production's alternate Christine Daaé since 2021. Holly also played the role of Christine in the UK & Ireland Tour of Phantom. Her other theatre credits include Stephen Sondheim's Old Friends Gala, Les Misérables, Loserville, Copacabana and Robin Hood.
Paige Blankson will join the production as alternate 'Christine Daaé' from Monday 13 February, playing the role at certain performances. Paige made her professional debut in 2021 as Cosette in the UK and Ireland tour of Les Misérables.
From Monday 13 February to Saturday 1 April, Earl Carpenter will return to the show to reprise his role as 'The Phantom'. Earl is perhaps best known for his performance as Javert in Les Misérables and the Les Misérables 25th Anniversary Production. His most recent theatre credits include Prime Minister in the world premiere of Mandela at the Young Vic, Dubdhara in The Pirate Queen at the London Coliseum and the Bishop of Digne and Bamatabois in the 2019 Les Misérables The Staged Concert at the Gielgud and Sondheim Theatres.
They join Matt Blaker as Raoul and Kelly Glyptis as Carlotta, Matt Harrop as Monsieur Firmin, Adam Linstead as Monsieur André, Greg Castiglioni as Ubaldo Piangi, Francesca Ellis as Madame Giry and Ellie Young as Meg Giry.
The cast is completed by Hollie Aires, Connor Carson, Corina Clark, Michelle Cornelius, Edward Court, Lily De-La-Haye, Hywel Dowsell, Serina Faull, James Gant, Eilish Harmon-Beglan, Emma Harris, Yukina Hasebe, Thomas Holdsworth, Olivia Holland-Rose, Jacob Hughes, Grace Hume, James Hume, Tim Morgan, Michael Robert-Lowe, Eve Shanu-Wilson, Tim Southgate, Anouk Van Laake, Jasmine Wallis, Ralph Watts, Skye Weiss, Simon Whitaker, Lizzie Wofford and Andrew York.