Back to News
Celebrate our 2nd birthday with a special performance of Showstopper! The Improvised Musical
Posted 1st February 2019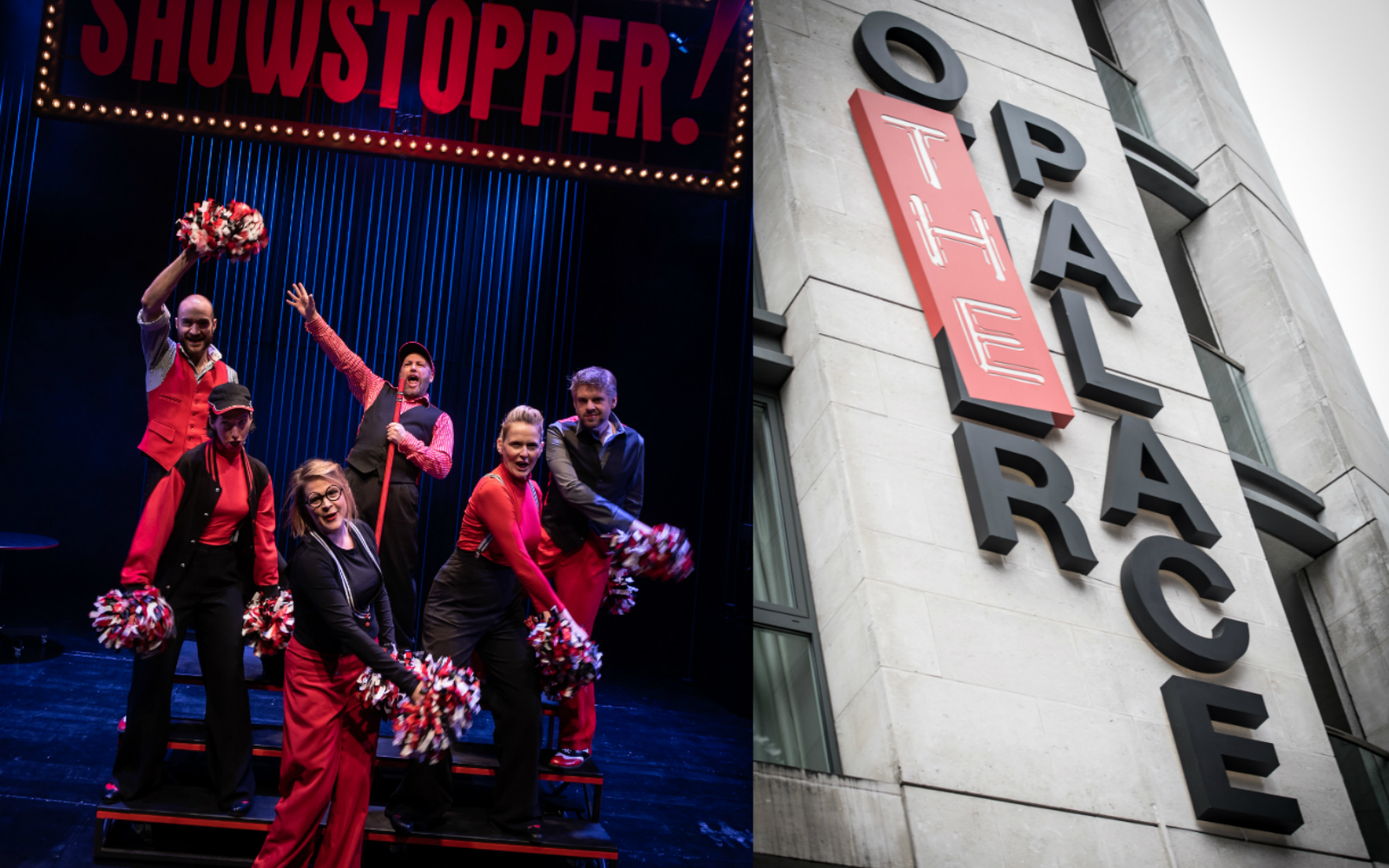 We're super excited to announce that Olivier Award-winners The Showstoppers will be putting on a special performance on Wed 13 February, 7.30pm, to celebrate the second birthday of The Other Palace!
Do you miss any of the fantastic musicals that have played at The Other Palace over the last two years? You're invited to take a trip down memory lane and celebrate with us at this very special performance of Showstopper! The Improvised Musical, where the audience will be invited to make suggestions inspired by the history of The Other Palace so far! Fancy an upbeat number in the style of Heathers or Eugenius!? A vaudeville opening sequence in the style of The Wild Party? How about an Andrew Lloyd Webber-inspired love ballad? The possibilities are endless!
In addition to this The Other Gin Palace will be serving complimentary birthday cupcakes with every Showstopper cocktail or Gin & Tonic purchased during the day!
BOOK TICKETS TO OUR BIRTHDAY PERFORMANCE ON WED 13 FEB
Since re-opening in 2017 we have hosted an amazing variety of work including concerts, plays events, comedy, workshops and of course musicals which will always be at the heart of the venue. Over the last two years, we have been proud to celebrate the following achievements:
There have been over 600 performances in the Theatre and Studio and over 85,000 tickets sold to these performances.
More than 25% of tickets sold were below £30.
More than 30 completely new works were debuted at The Other Palace.
Our programming team received over 750 new musical submissions.
Our various spaces were used for over 1,500 hours of rehearsals and workshop development.
There is no better way to celebrate our birthday than with The Showstoppers, who create brand-new musicals every night based entirely on audience suggestions. With eleven sell-out years at the Edinburgh Festival Fringe, two West End runs and an Olivier award to their name, they have established themselves as leaders in the world of improvised comedy and delighted audiences across the globe. Guaranteed to impress, they create shows packed with high drama, superb lyrics, dazzling dance routines and catchy melodies – it's just entirely made up on the spot!
We look forward to seeing you there! 
– The Other Palace Team