Back to News
Heathers announces a sensational all-girl house band!
Posted 4th May 2018
After breaking previous box office records at The Other Palace, the European premiere of Heathers the Musical continues to delight, this time with the announcement of an incredible all-female house band performing alongside Carrie Hope Fletcher.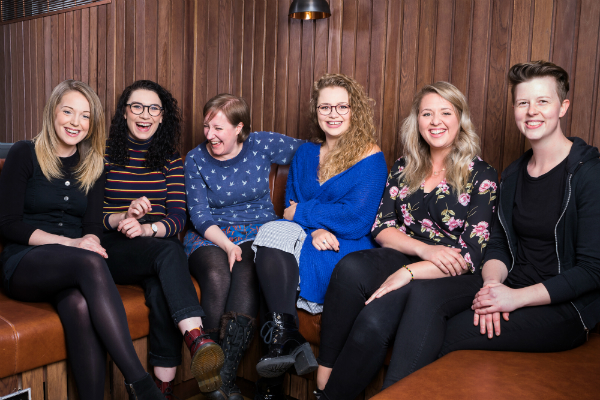 Musical director Simona Budd will lead five sensational musicians in performing Olivier Award winner Laurence O'Keefe's kick-ass score.
Made up of amazing musicians from hit West End and touring productions, the band includes draws on some of the most experienced talent around as well as introducing some exciting up and coming musicians: Becky Brass (Our Ladies of Perpetual Succour) on Drums; Robyn Brown on Bass; Rosanne Duckworth (Wicked) on Trumpet; Emily Linden (Our Ladies of Perpetual Succour) on Guitar; and Katie Punter (La Cage Aux Folles, Sister Act, Shrek The Musical) on Reeds.
Carrie Hope Fletcher said: 'I am beyond thrilled to get to sing each night alongside such a fierce group of musicians and love the fact that this will be the first ever all-female band at The Other Palace. Look out Westerberg High; this girl band is going to bring the house down this summer'.
Heathers the Musical opens at The Other Palace on 9 June. Tickets from £25.