Back to News
Four Years on TOP
Posted 12th February 2021
In celebration of our 4th birthday, we asked friends, fans and colleagues to tell us their stories of The Other Palace. Take a look at what some of them had to say.
"Toast was amazing! Went with some work colleagues (remember evenings out anyone? Nope, me neither!). So touching, sad, gritty, funny and the interactivity was a brilliant touch – walnut whips all round and the scene when Nigel (Giles Cooper) cooked sautéed mushrooms with blue cheese (and a bit of thyme?) on toast on stage was awesome. That aroma! Every time I see the real Nigel Slater on TV, I remember the play and remind myself to cook that mushroom dish ?"
"I saw Amélie a few weeks before theatres closed and I haven't been the same since. Its been my favourite film for years and that performance changed my life."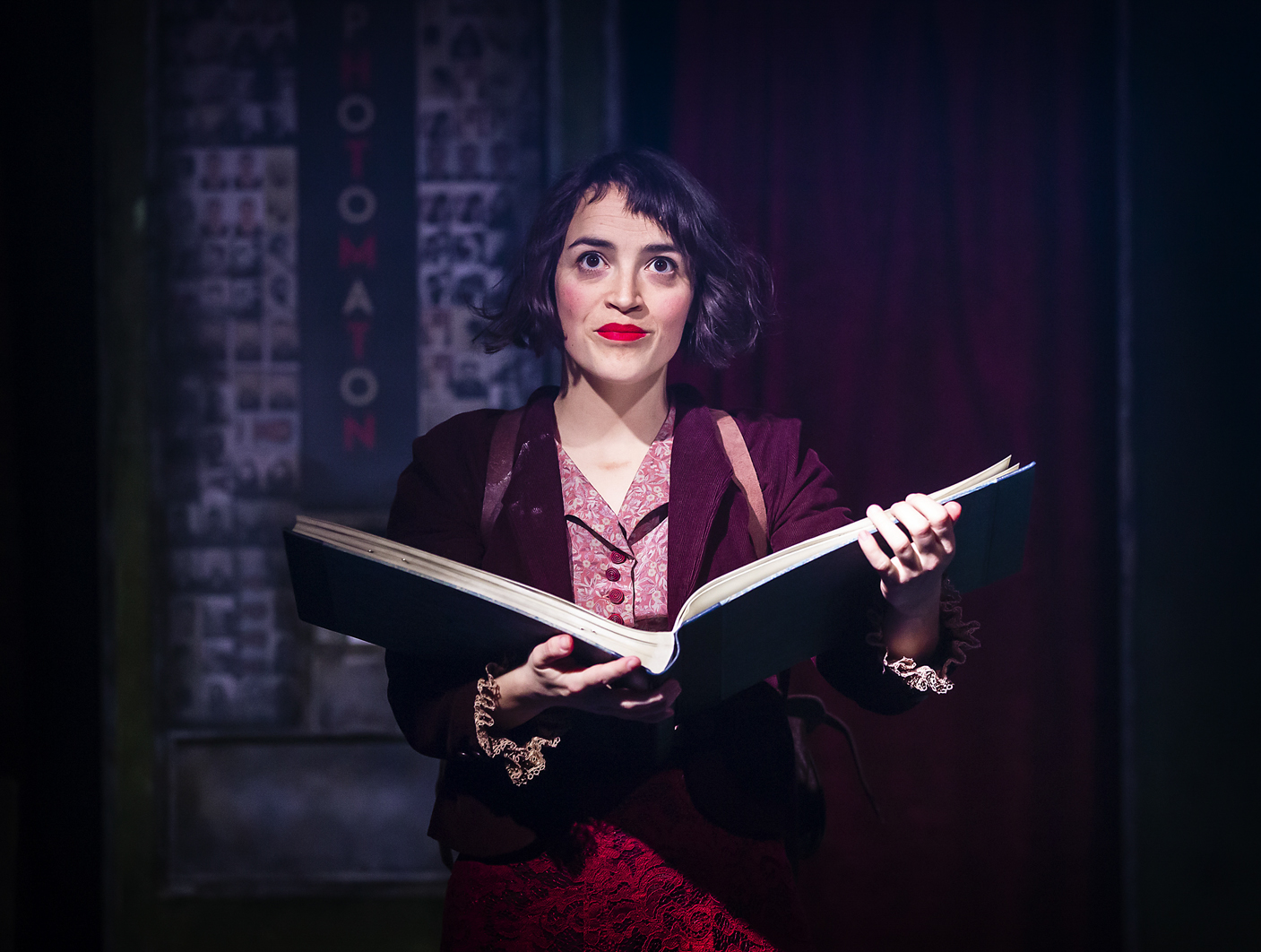 "The Other Palace is a venue extremely close to our hearts. Working with the team there allowed us to find our feet as a company with our Favourites series. The team are amazingly kind, patient and friendly and always willing to make something work – particularly evident in the way they worked with us so closely on Songs For a New World during the pandemic, both as an online production, and then as the first musical theatre show to be staged in the West End after the first lockdown of the Covid-19 pandemic, playing two historic shows at The London Palladium. Without the show starting at TOP, it wouldn't have had this chance. We are truly grateful."
Jamie Lambert, Lambert Jackson Productions
"So many great memories. McQueen (with Dianna Agron), The Last Five Years (with Samantha Barks), Heathers, Eugenius, Broken Wings, but the highlight has to be Rent with such a fab cast including Lucie Jones, Layton Williams, Philippa Stefani, Shanay Holmes, Billy Cullum and Ryan O'Gorman."
"Our favourite London theatre. So many many memories of wonderful shows and we've had some true serendipitous moments of joy as well like being in the first audience to hear Carrie Hope Fletcher sing I Say No and meeting Joe Iconis. Very hard to pick a favourite show but I think I'll have to say Amélie which was theatrical perfection. Love your bar and all your friendly staff as well, we can't wait to be back."
"I look back at my time at The Other Palace with such fondness. Along with an incredible team of people, we were able to build a venue that now has a worldwide reputation as one of the venues to start a musical. This is no easy feat and there were many heroes that worked fearlessly to make this happen.
For those of us lucky enough to have worked there or indeed seen shows, there's no denying that you feel part of something very special, that you're shaping the way musicals can be made. Seeing musicals such as Heathers start life as a workshop in the studio, to go to a full production in the theatre, to move to the West End is such a joyous memory, and one that I will cherish for ever. I feel genuinely privileged to have been the first captain of the very special ship."
Paul Taylor-Mills
"Before Covid happened, I practically lived in The Other Palace. So many stories and such great memories in this venue. I cannot wait to get back in there and have the staff recognise my face from being there all the time!"
"Performed my first London show with you, Sunday In The Park With George, in 2017. Have been blessed with the opportunity to perform here every year since and it's been the home of some of my best and most special memories I have to date, thank you ?"
"Walking through the doors of  The Other Palace was always a joy. Met by the wonderful Front of House team, chatting with the bar staff, winding my way to the dressing room. Whether it was Showstopper! The Improvised Musical or Parts I'll Never Play, the main house or the studio space, the warmth of the people at TOP was infectious.
Can't wait to get back in there to belt out another made up number. Long live The Other Palace!"
Pippa Evans
"It was late September 2018. As I prepared the bar for an evening performance of Eugenius, Demi and her friend were the first to come in for a drink. I was instantly drawn to her smile and deep brown eyes, and we bonded immediately over our familiar northern accents. At the time we served slush and gin, this was Demi's go to and let's be honest, who would say no to that?
However, her friend insisted on a different drink that Demi knew she wouldn't like. She later returned with the drink as it really wasn't the right choice for her, apologising profusely for the inconvenience. I smiled and as a gesture of goodwill (and because I thought she was beautiful), I said, 'don't worry about it! How about a gin slush on the house?' She left with a smile, and just so happened to like Eugenius so much, that she came back to get served by me at another six performances. I took that as a subtle hint and we're now engaged to be married at the end of this year. Thank you The Other Palace!"
Dane Leadbeater-Clements, former staff member of The Other Palace
"I was the first Operations Manager of the St James Theatre (as it was called) when it opened in 2012. Vivid memories of those last few months as the building site gradually became a theatre and then, at last, the great gala opening. The privilege of a lifetime shared with an amazing team!"
"Saw Falsettos and it was the best theatre experience of my life! Natasha O'Brien blew me away and changed the way I look at Falsettos and Trina forever! (in a positive way of course)"
"The Other Palace is my second home. When I was introduced to the space at their open mic night, I fell in love and knew I'd keep coming back. After multiple solo concerts for my music, I got the opportunity to perform in the main space as Jeremy Heere in the musical, Be More Chill. The Other Palace have been so kind to me over the years and have supported me in so many ways! Thank you TOP!"
Scott Folan